Cosmetic Dentistry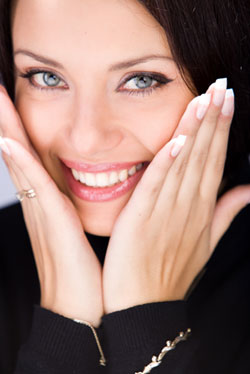 Dr. Bui and Dr. Orth will give you a beautiful smile.
We offer a free cosmetic consultation for new patients. To schedule an appointment, call us at 817-849-5884 or use our contact form to contact us.
Our cosmetic dentistry services include white fillings, porcelain veneers & crowns. Teeth that are in the front of your mouth are the ones that other people see, in the cosmetic area.
Whether your teeth are chipped, uneven, or discolored, one of our cosmetic techniques can be used to fix them. White fillings, or composites, are colored to match your natural teeth and can be used in many situations.
In advanced cases, all-porcelain veneers or crowns can be used to cover either the front or the entire tooth, respectively. Teeth Whitening and Invisalign can also be considered cosmetic services.