Family Dentistry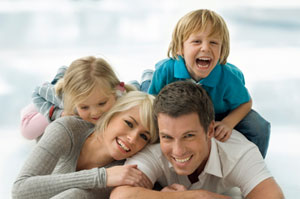 Dental care for people of all ages.
To schedule an appointment, call us at 817-849-5884 or use our contact form to contact us.
People of all ages are welcome at Trinity Dental, whether you are 3 or 93! Children typically come to us around 3 years old, but if you have any concerns with a younger child or just want to get an early start, we would be glad to see them. We offer 6 month cleanings, exams, fillings, sealants, and fluoride.